STUDENTS AND GRADUATES
Do you want to learn new things and are you not afraid to make mistakes? Are you looking for a strong international company with an informal working environment and possibilities to grow? Start your career in IKEA.
IKEA for young people
Each IKEA career is different. We do not distinguish people regarding the age, sex or nationality. Your degree and education level are only input data for us. Much more important is if you share our values, if you want to work with colleagues and on yourself.
Watch a video which career path had Jana from logistics department.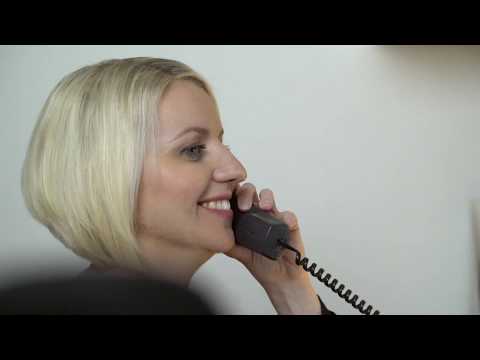 Different part time job
We actually do not have summer jobs in IKEA. Every job is important for IKEA operations and we perceive each co-worker as an equal team member regardless he/she works with us for a short period or only part-time. We like long-term relationships that's why students often develop their career in IKEA also after they graduate.
National or international career
Graduates have countless job opportunities in IKEA. It depends on you what you choose according to what you are interested in and which direction you want to take.
We know that beginnings might be sometimes hard. That's why new co-workers get maximal support from their colleagues and managers so as they feel good at work and learn everything needed for fulfilling their tasks soon. In return we gain new view or fresh ideas from young colleagues.
IKEA is present all around the World so it is quite common that our colleagues work successfully in foreign IKEA units and also directly in a country of its origin – Sweden.
How students see IKEA
We are very pleased that IKEA is an attractive employer for students. In several past years, we have been awarded as a TOP employer in a survey done among university students. You can read more about IKEA in freshly released ALMANAC of TOP employers 2020 and in a mobile application Absolventi.cz.
IKEA was selected as the TOP employer in the Czech Republic again
IKEA Czech Republic defended its title from the last year and was voted the TOP employer in the Retail category.
IKEA Recruitment Selection & Onboarding Leader Ladislav Onderka represented our company during the Award ceremony. He said: "The TOP employer award in the Retail category is very precious for us. We highly appreciate that university students perceive us as a good employer especially in this time when there are more job offers than job demands on the market.
That is also the reason why we prepare a brand new program for graduates. We want to ease them the start of their career path." You can find more in a new Almanac of TOP employers 2020.